---
A Song of Ice & Fire / Game of Thrones Convention
Mountain Lake Lodge in Pembroke, VA
April 22 – 24, 2016
The best thing about being a Song of Ice & Fire/Game of Thrones fan is having other fans recognize you as a fan. All of that and more happens at Ice & Fire Con!
Visit our Shop page to purchase tickets. Please note there are NO On Site Ticket Sales.
Once you have purchased your ticket, you will receive instructions on how to book a room at our new location, Mountain Lake Lodge in Pembroke, Virginia. Please do not try to call them prior to purchasing a ticket or attempt to book rooms on their website, as you must be a ticket holder to book a room!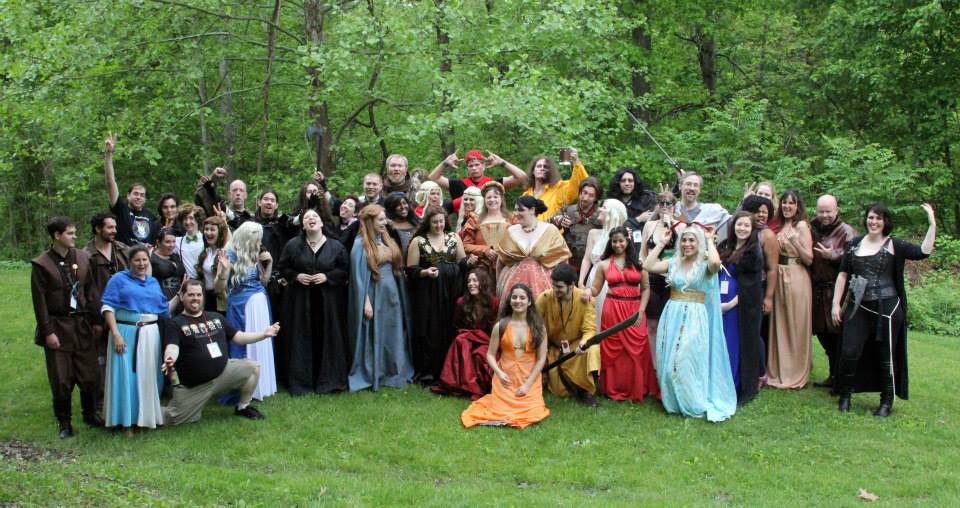 *  Ice & Fire Con is an event for those aged 18 and up. *
Ice and Fire Con, a convention themed around George R. R. Martin's Song of Ice & Fire series, is the only convention of its sort in America!
Please see our "About Us" page for more information about the Ice & Fire Con experience.