---
Ice & Fire Con
A Song of Ice and Fire/Game of Thrones Convention
April 28-30, 2017
Within 24 hours of purchasing your ticket, you will receive a confirmation email that will include a code to reserve your room at Mountain Lake Lodge.

Ice & Fire Con, a convention themed around George R. R. Martin's A Song of Ice and Fire series and HBO's Game of Thrones, is the premiere event of its kind in America. We are run by fans and are a non-profit event. Join us for cosplay, board games, panels, fandom favorite appearances, and much, much more.
Ticket price will be $60 for the full weekend, and includes access to all Ice & Fire Con events except for the annual beer tasting, which will be offered closer to the convention at an additional cost. Lodging, food, and beverages are not included with Ice & Fire Con tickets.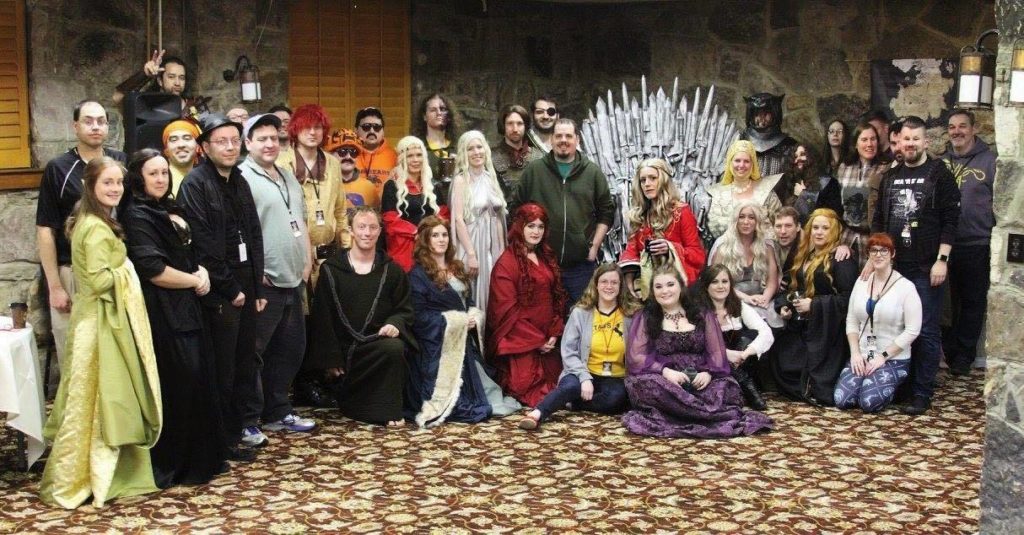 *  Ice & Fire Con is an event for those aged 18 and up. *
Please see our "About Us" page for more information about the Ice & Fire Con experience.
Dear Attendees and Fans of Ice & Fire Con,
Please note that Ice & Fire Con is not affiliated with any other conventions at this time. Any convention attempting to infer or suggest an association between itself and Ice & Fire Con is doing so without our permission or consent.
Feel free to contact us at iceandfirecon@gmail.com with any questions, and remember, tickets go on sale June 20th, 2016!
Thank you,
Founder & Queen Regent Tara
Lord Paramount K-K