Welcome to the Ice and Fire Con FAQ!
If you have a question that isn't answered below, please email us at iceandfirecon@gmail.com.
How long has Ice & Fire Con been running?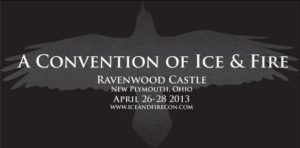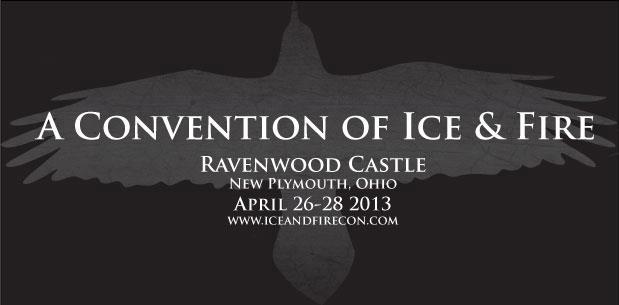 Our first convention was held at Ravenwood Castle in New Plymouth, Ohio, in April 2013. We returned to Ravenwood in May 2014 and May 2015.
In April 2016, we moved Ice & Fire Con to Mountain Lake Lodge in Pembroke, Virginia. This location allows for growth while still being a gorgeous resort in a great setting, offering another picturesque background for our convention.
In April 2018 we moved back to Ohio to a bigger, beautiful location: Deer Creek State Park Lodge in Mount Sterling, Ohio!
What do Ice & Fire Con tickets include?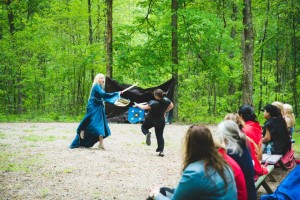 Our tickets include admission to all scheduled Ice & Fire Con events. Some events may require additional costs (the most recent example being the photo ops with Ironwood Wolves), but unless specifically noted there is no additional cost to attend the convention once you've purchased a ticket. You'll also receive an Ice & Fire Con themed gift upon arrival!
Ice & Fire Con tickets do not include or guarantee lodging at Deer Creek State Park Lodge, though the property is large enough to accommodate more people than tickets available. Just make sure to book your room as soon as possible after you've purchased your ticket! Please note you must call Deer Creek to book if you want our reduced convention rates.
Our tickets do not include food or beverage. See our Location page for more information on food and beverage options at Deer Creek Lodge. Note that all lodge rooms include a microwave and mini refrigerator, while the cabins have full kitchens, for those who like to bring their own food.
How's the weather?
We can't really predict exactly what the weather will be like, but we do suggest bringing a jacket/warmer clothes or costumes for at least the evening/nighttime hours. Temperatures for Mount Sterling during late April are an average high of 66 and an average low of 41.
What's your "spoiler spectrum"?
We are careful to let our attendees know what discussion panels or other events might include book and/or show spoilers. However, because people inevitably end up starting their own conversations (often in public areas), we cannot promise that you won't encounter any spoilers at all if you are not caught up with aired episodes of the show and all published works in the A Song of Ice and Fire Universe – including the Dunk and Egg tales, The Princess and the Queen, and all Winds of Winter chapters which have been released.
Does everyone cosplay at Ice & Fire Con?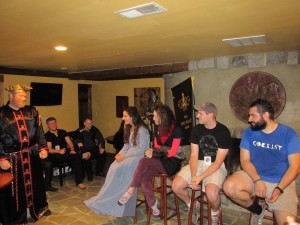 Nope! That's entirely up to you. We have plenty of attendees who don't wear costumes at all; some wear themed outfits or shirts all weekend, but that's not necessary either. But if you want to cosplay at Ice & Fire Con, it's a good bet that book-themed costumes will be just as recognized as those from the show!
Is it all ASOIAF/Game of Thrones all the time?

It's actually not! While the convention and its events are of course themed around ASOIAF and Game of Thrones, at any point throughout the weekend you could hear spirited discussion about Star Wars, anime, genre TV shows (namely The Expanse), and even cartoons like Steven Universe. We encourage as much ASOIAF/GoT-centered interaction as possible, but it's always awesome when attendees can bond over other fandoms as well.