Ice & Fire Con is an annual convention themed around George R. R. Martin's A Song of Ice and Fire series and HBO's Game of Thrones. It is the premiere event of this kind in the United States, and is a completely fan-run, non-profit convention where you can spend a weekend participating in activities that are themed solely around A Song of Ice and Fire/Game of Thrones.
Ice & Fire Con was founded in September 2012 by three fans who lamented the lack of ASoIaF/GoT programming at mainstream conventions. The first Convention of Ice and Fire was held in April 2013 at Ravenwood Castle in New Plymouth, Ohio, and it was such a success that it became an annual event. The convention grew steadily in its first three years, so for our fourth year (2016) we relocated to Mountain Lake Lodge in Pembroke, Virginia. After a booming 40% growth in attendance for our 2017 event, Ice and Fire Con relocated to an even bigger venue, Deer Creek State Park Lodge in Mt. Sterling, OH, in 2018. Despite having to postpone/cancel Ice & Fire Con 2020 due to the COVID-19 pandemic, we are excited to return to Deer Creek in 2021!
Ice & Fire Con is an event for those age 18 and up.
***PLEASE NOTE THAT ICE & FIRE CON IS AN ALL-SPOILER CONVENTION***
Check out our Events page for more information about our activities, and head over to our Store to buy tickets to Ice & Fire Con 2021!
MEET THE ORGANIZER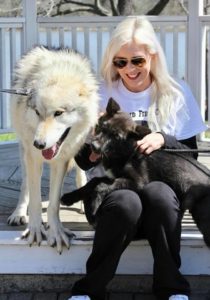 Tara
"Queen" Regent
Location: Greenville, South Carolina
ASOIAF House: Martell
Favorite Character(s): Sandor, Sansa, Jaime
Likes: "Wine and beer! To hand-crafted beers made in local breweries, to yoga and yogurt and rice and beans and cheese…" Also dogs and cats (especially mine).
Dislikes: People who think Sansa is weak or who conveniently misinterpret the two-sided coin reference, running out of wine, elitists because aren't we all just a bunch of geeks?
Find her elsewhere: Blog – Instagram – Facebook – TikTok – Twitter
Ashley – Brian – Andrew – Chloe – Theresa – Elena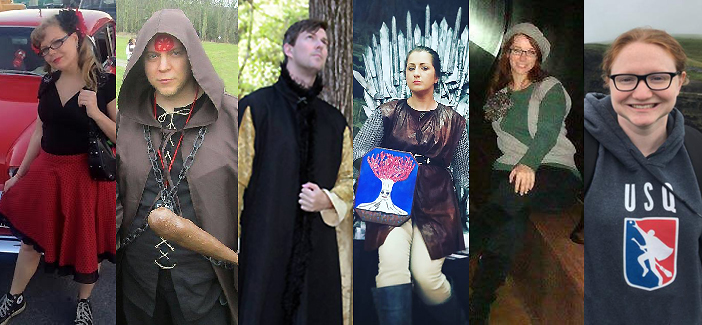 Please note that Ice & Fire Con is not affiliated with any events that are not run through its parent company Saga Event Planning.