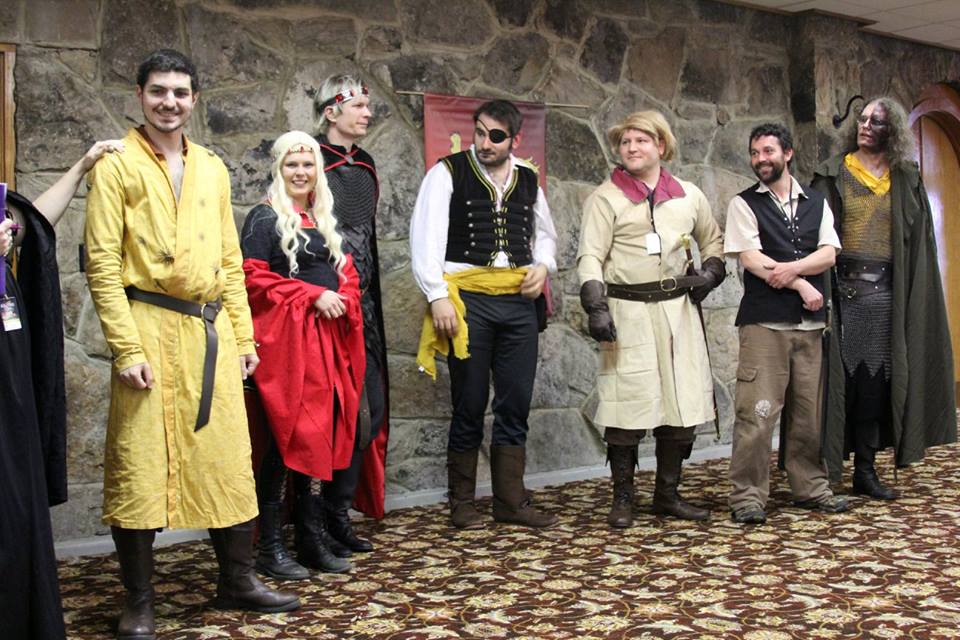 In an effort to bring new and exciting things to our attendees for Ice & Fire Con's 5th anniversary next year, we are proud to announce that our 2017 convention will feature several Fandom Favorite guests!
Amin and Ashley from A Podcast of Ice and Fire have been huge supporters of Ice & Fire Con since our very first year, and they will return again in 2017 to host an APOIAF meetup and other activities. We are very excited to continue working with the longest-running A Song of Ice and Fire podcast!
Additionally, PoorQuentyn, one of the admins of the popular Tumblr ASOIAF University, will be joining us as well! He will host an event tailored to their website, so keep an eye out for details on what will surely be an awesome addition to our schedule.
We also have the hosts of another ASOIAF/Game of Thrones podcast joining us for the first time in 2017 – Aziz and Ashaya from History of Westeros! Stay tuned for more details on how you can meet and hang out with these great folks at next year's convention.
Don't forget, tickets are just $60 each and go on sale 

June 20, 2016

! If you are a fan of any of the above organizations and hear about Ice & Fire Con through them, make sure to mention them in the appropriate field when purchasing your ticket. We hope to see you next year!