Behold! Our 7th year is upon us!
This year, the theme for Ice & Fire Con is inspired by this being our SEVENTH annual event!
We have a lot of great programming planned and are even revamping some of our most popular events in celebration…
And in case you haven't heard…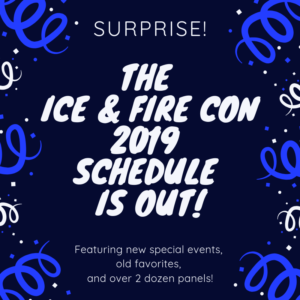 Don't forget, this month is your last chance to get tickets under $100!
Tickets are $90 through the end of February and go up to $100 on March 1st. Seal the deal now!
The Gang goes to Ice & Fire Con, you say?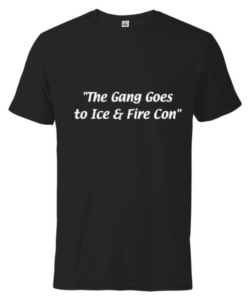 Pre-order your t-shirt for pickup at registration! $18 (including all taxes and fee), available only in our store! Pre-orders are available through March 31st. T-shirt sales at the convention will be based on availability beginning Saturday, for $20 each.
Get ready for the Tourney of Champions!

Work on your fencing, brandish your foam weapons, and practice those reflexes, because sign-ups for the Tourney of Champions open on February 20th! Stick 'em with the pointy end!
Copyright © 2018 Saga Event Planning, All rights reserved.