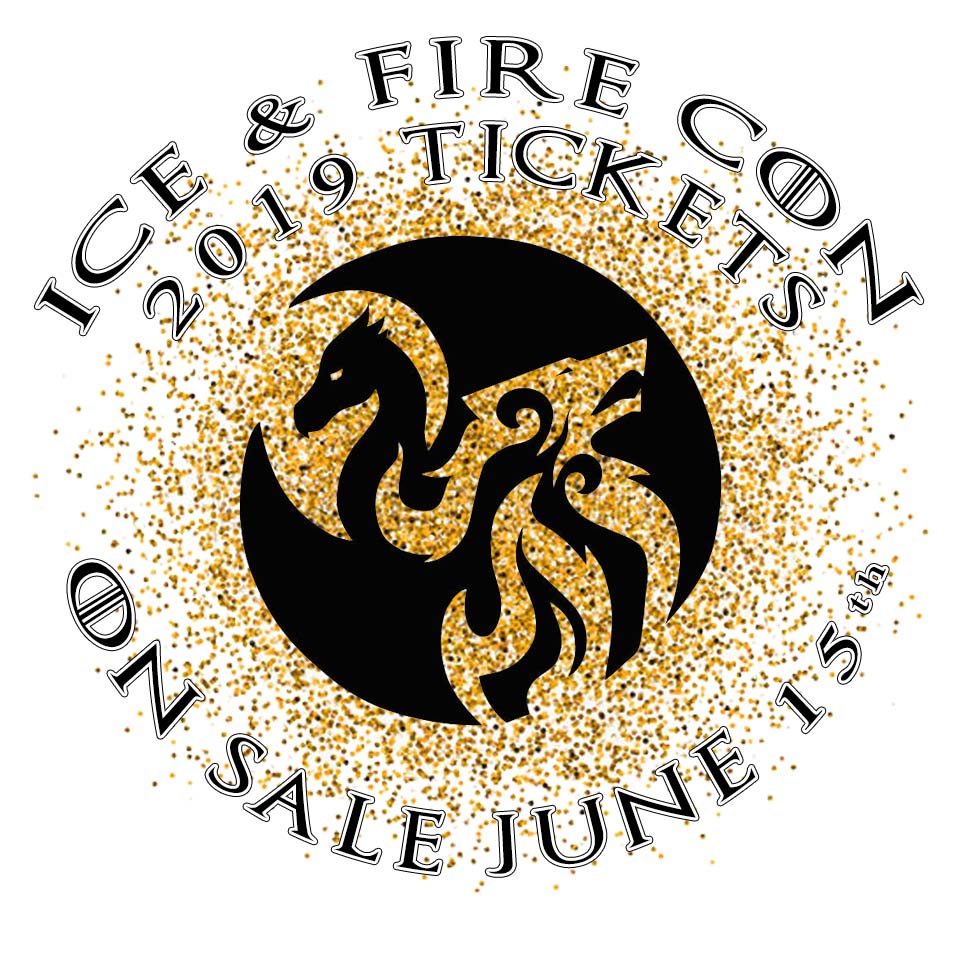 SAVE THE DATE: Ice & Fire Con 2019 tickets go on sale in ONE MONTH – FRIDAY JUNE 15th! Pricing is as follows:
6/15/18 – 10/31/18 $80 Weekend Pass / $125 VIP Pass
11/1/18 – 2/28/19 $90 Weekend Pass / $135 VIP Pass
3/1/19 – 4/20/19 $100 Weekend Pass / $145 VIP Pass

Weekend Passes include access to Ice & Fire Con 2019 from Thursday 4/25/19 through Sunday 4/28/19. While our hours are not yet set in stone and will likely expand, rest assured that registration will begin by 4 PM on Thursday, with programming beginning by 7 PM. Sunday programming will run until at least 10 PM, with a programming break from approximately 2 PM until 7 PM.
VIP Passes are Weekend Passes with additional perks, including:
Ice & Fire Con lanyard for "Song of the Seven" level and higher Patrons & VIP ticket holders only
Guaranteed front row seating for all events in the main programming room (must arrive 5-10 minutes before panel/event starts)
Photo with Ironwood Wolf ambassador at no extra charge
Access to the Patron & VIP only meetup with Ice & Fire Con Small Council members and Fandom Faves
Please check out our Patreon and consider supporting us year-round! Ice & Fire Con is a not-for-profit event and we have some VERY exciting Patron-only content coming soon – more information on the specifics of this content will be shared later this week!