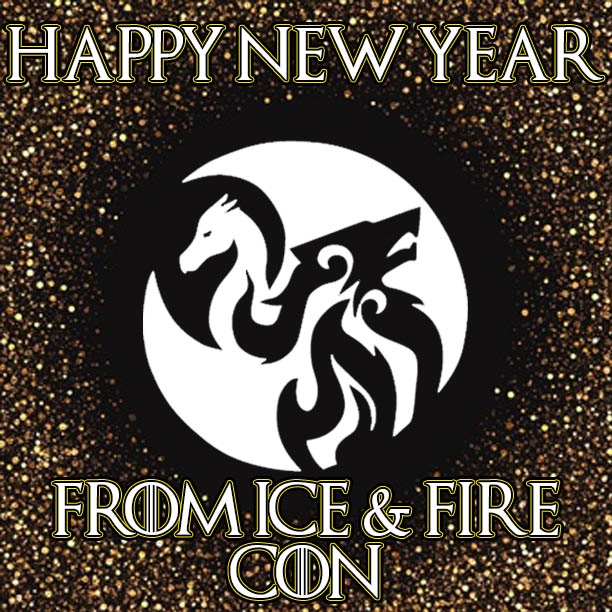 We at Ice and Fire Con hope that you had a great New Year's Eve and are kicking off 2018 in a great way! For our part, it's time to start making more fun Ice & Fire Con 2018 announcements, including this very special New Year's Day one:

In past years, we've enjoyed single-song performances such as "Benioff and Weiss" singing "You're Welcome (for Game of Thrones)", as well as the Clegane brothers' multi-year rap battles. For our big New Year's announcement, we are proud to reveal that on Friday night of the convention the Ice and Fire Con staff will proudly present a full-length production covering A Game of Thrones and A Clash of Kings in the form of a Broadway Musical, to be performed exclusively at Ice & Fire Con 2018!
Yes, that's right, we will have a full-on musical production that tells the Song of Ice and Fire story from the first two books in the series. We're leaving the specifics a surprise, but we are SUPER excited about this, it's been in the works for months, and trust us, it's going to be AMAZING.
Additionally, please check out our YouTube channel – while we don't yet have many uploads ourselves, we have added some videos from past attendees to our playlists. Do you have Ice & Fire Con videos on your YouTube? Let us know so that we can add them to one of our lists!
Tickets are still on sale and will be through April 20th, and as an additional New Year's surprise, due to demand we extended our holiday package through January 31st. Get your tickets now – you won't want to miss out on our 6th annual convention!