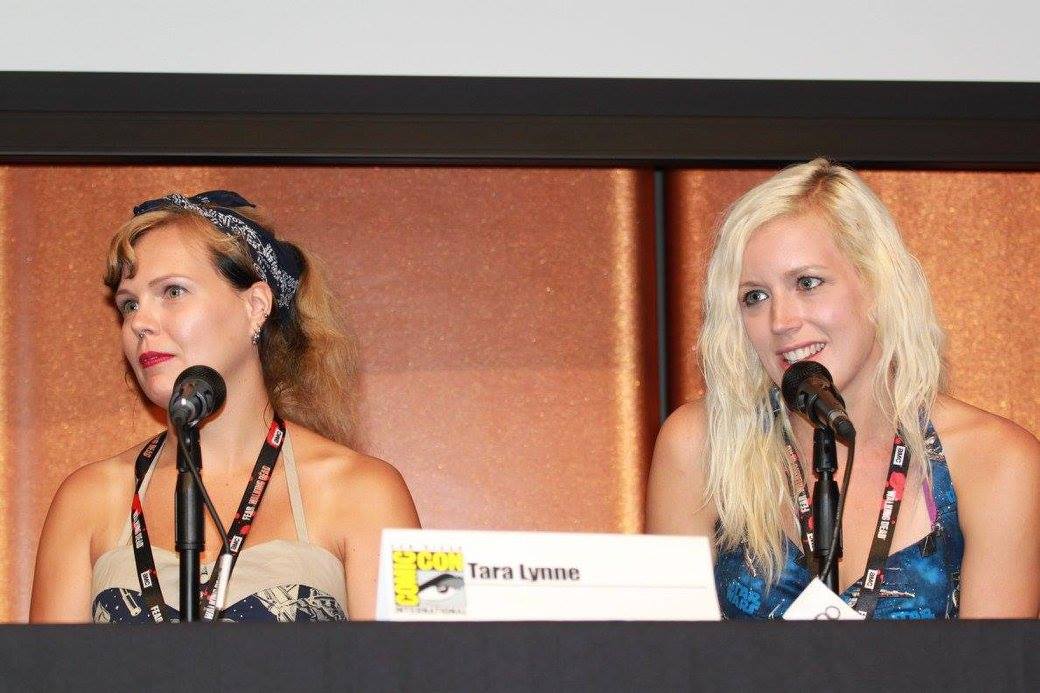 Recently Ice & Fire Con organizers Tara and K-K have had two podcast features – Tara joined A Podcast of Ice and Fire's San Diego Comic-Con recap, and both she and K-K were on The Week in Thrones, as well!
The SDCC recap podcast features Tara, Small Council member Ashley, and Volunteer Amin, along with their fellow APOIAF host Kyle, talking about their experiences at Comic-Con 2016. The second half of the podcast includes the full audio of their panel "A Song of Ice & Fire/Game of Thrones Fan Discussion" from this year's Comic-Con.
Not long after Tara returned from SDCC, she and K-K joined Amanda and Allan on the 12th episode of "The Week in Thrones", where they talked about what it means to be a "Geek Girl" and fun stories from past Ice & Fire Cons, as well as giving out some Game of Thrones season six awards – including "The North Remembers" (Most Memorable Scene), "The All Men Must Die Award" (Best Death), and more. Give both podcast features a listen!