Happy New Year to Ice & Fire Con friends, fans, and free folk from Dorne to the Wall!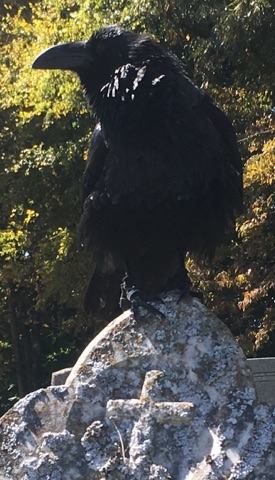 We are thrilled to announce a special vendor for this year's con: A real live raven will be joining us in April 2017! There will be themed backdrops available for our attendees to take pictures with the bird, who was recently featured in a Maryland lottery commercial. While attendees will not be able to hold or touch the raven, he is used to being in photos and his handlers will be there to make all your interactions positive ones!
We want to stress that our Ice & Fire Con-exclusive room block expires on January 28. You will still be able to get our special reduced rates until Mountain Lake Lodge is booked up, but we can no longer guarantee there will be lodging available for our attendees after this date.
Prices have now officially increased to $75 for the full weekend pass, but there are still ways you can save on your tickets to Ice & Fire Con 2017. If you purchase 5-9 tickets in one order, you will receive $5 off each ticket ($70 each); 10+ tickets in one order will give you a $10 discount per ticket ($65 each). You can get your Ice & Fire Con tickets today on the store page of our website.
Additionally, while we have tentative plans to offer single-day tickets starting February 1st, please note that this will be based on general ticket availability and at the very least they will be limited in number. If we are able to offer single-day tickets, they will be priced at $35 for Friday April 28th and $40 for Saturday April 29th. Please note that there will be no group discounts for single-day passes should they come available.
Finally, if you are interested in being a panelist – or even just have panel suggestions – for this year's convention, fill out our application! However, please note this form is *only* an application to run or be on a panel or panels at Ice & Fire Con 2017; due to our small size we are not able to offer free or discounted tickets to panelists. Additionally, completion of this form does not guarantee we will be able to fit you into our programming schedule. All panelist applications must be received by February 28th, 2017, and a member of the programming committee will notify you regarding your panelist status no later than March 31st, 2017.