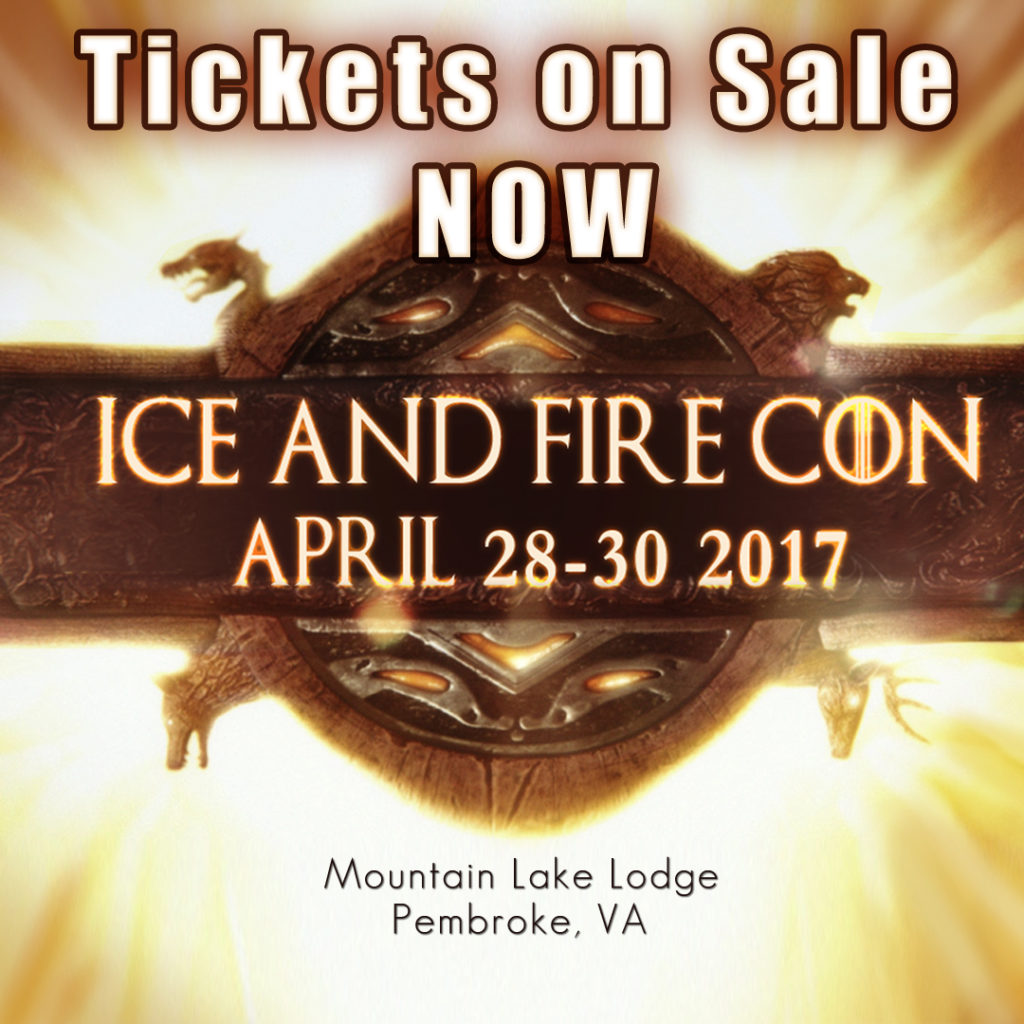 Visit our Store to purchase weekend tickets for Ice & Fire Con 2017.
We are delighted to be returning to Mountain Lake Lodge in Pembroke, Virginia for our 5th Anniversary. Next year's convention will include previous years' favorite events, as well as new and exciting changes like expanded hours, fandom favorite appearances, and for the first time ever, a convention-wide theme!
We have upgraded our ticket system to Grenadine Event Planner which should make ticket buying easier for our attendees. You can reach us at iceandfirecon@gmail.com with any questions.